SHADE ON YOUR PLAYGROUND – KEEPING THINGS COOL!
Shade is one thing we all know the importance of when working in or enjoying the outdoors.

For our children however, they are often oblivious to the impact of the sun and the potential for short and long-term harm.
When designing a new playground, shade options can be creatively included as part of the play structure. Not only will they add protection, but they can also add aesthetic appeal. Below we have listed a couple of different options for consideration.
Steel or timber pole mounted shade sails
This shade option can be stand alone or a combination of multiple interacting and overlapping designs. They are strategically placed to provide the right amount of shade protection throughout the day as the sun moves across the sky.
Computer simulated mapping should be done to show what shade a design will provide at different and key times of the school day like playtimes and lunchtimes. Shade Sails are easily customized to suit all play area shapes and sizes.
Cantilevered shade umbrellas
Cantilevered umbrellas rotate and tilt to provide maximum sun protection all day. The canopy can be folded down and stored away when not in use. These are ideally suited to smaller play areas.
Whether it is shade sails, umbrellas or trees, thinking about shade in conjunction with your playground design is all part of the process. If you have questions about the shading of your current playground or your new playground then the team at Park Supplies and Playgrounds will be happy to help.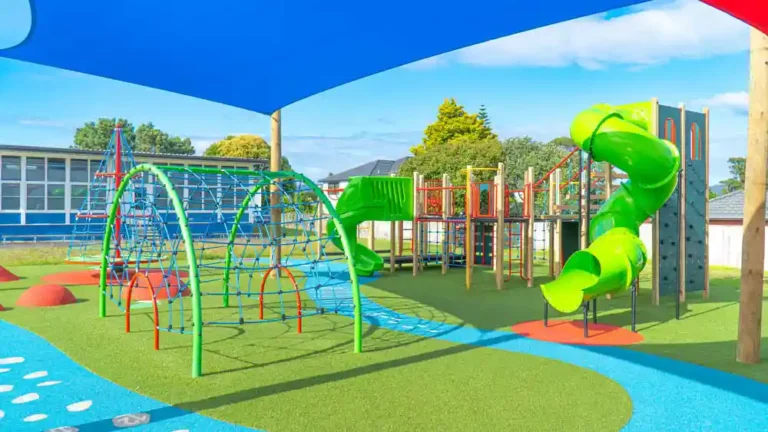 Simply contact us to start planning your next project, or if you prefer browse our products online and create your own enquiry cart!