OUR INSTALLATION PROCESS IS WHAT SETS US APART FROM THE REST!
We can offer complete Project Management during the installation phase of your playground – ground works, shade, playground equipment and surfacing. 
Entrusting our experienced team to manage your playground installation means you can focus on running your school or other community projects.
Our quotations incorporating installation and site work include the following: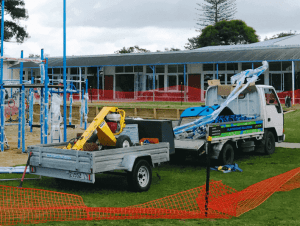 FREIGHT OR
DELIVERY
Your play equipment will be delivered to the site pre-assembled.
It will come safety wrapped, protecting your asset until the playground installation is completed.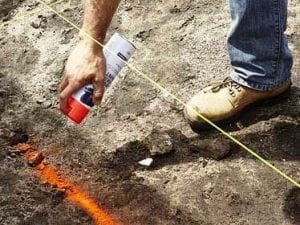 MARKING OUT
THE SITE
Our installation team will start by marking out the site to the plan to confirm the playground positioning.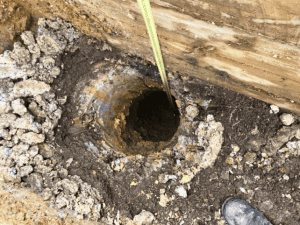 HOLE
DRILLING
The holes required for posts and activities will then be augured and prepared for concrete.
Quotes exclude any additional cost due to hard digging and/or changes, repairs associated with underground services.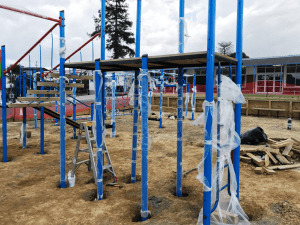 SITE
PRE-ASSEMBLY
Once the site is prepared and holes augured, the installation team will begin constructing your new playground.
Paving stones are provided and placed at the base of all holes to create a supportive barrier between the posts, concrete and ground. These help stabilise the whole playground and set a level benchmark to work from.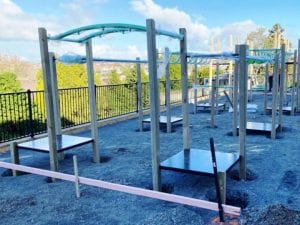 STRUCTURAL
CONCRETE
Structural concrete will be mixed or delivered ad poured into all holes, setting your playground in stone.
This is one of the final stages in the construction process and is vital to ensuring your playground will stand the test of time.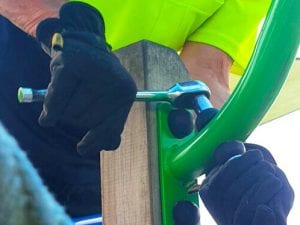 FINAL
ASSEMBLY
All bolt caps will be installed, equipment will be unwrapped and cleaned down.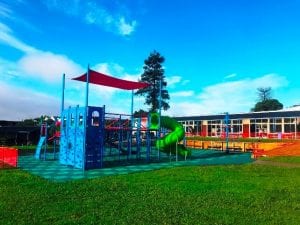 SITE
COMPLETION
On completion, our representative will walk over the project with you, to check and ensure completion of the project scope and quality standard.
An aftercare document will be emailed to you.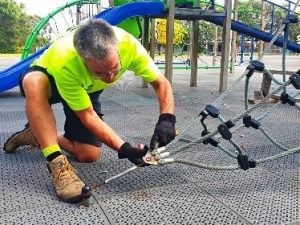 REPAIRS &
MAINTENANCE
We have many options to bring your playground back to life and introduce more challenge, safety compliance and fun.
An RPII certified playground inspector can visit your site to identify and compile a list of items that need to be replaced and some that could add play value by being upgraded.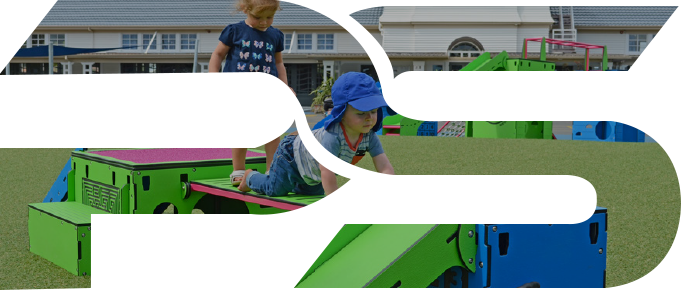 Simply contact us to start planning your next project, or if you prefer browse our products online and create your own enquiry cart!
TALK TO ONE OF
OUR PLAYGROUND
CONSULTANTS TODAY.
FREE PHONE: 0800 752 947
PHONE: 09 527 4666
EMAIL: sales@parksupplies.co.nz