When children explore playgrounds, they are building important life skills that will eventually help them become effective thinkers, leaders and collaborators.
Creating an environment where children can experience unstructured play supports their physical health and increases their chances of success in the classroom. Play time can also have a calming effect, helping them with disciplinary issues and impulse control. AND of course it should be a place where they can HAVE FUN!
WHAT TO LOOK FOR IN A WELL-BALANCED PLAYGROUND
A well-designed playground should offer physical, emotional, social and solitary play benefits for children. A well-balanced playground should have a mix of elements to mentally and physically develop the target age group of children.
Physically a playground should help develop important fine and gross motor skills. The features of a playground should build strength, flexibility, co-ordination and posture, as well as aiding the growth of healthy bones, joints and muscles.
A playground should contain activities that assist students to;
Support their own body weight, including inverted positions

Build grip strength through a wide variety of grips

Strengthen their upper body and core

Improve their agility, flexibility and fluidity of movement

Improve focus, accuracy, problem solving and mental acuity
Free play is an essential tool for allowing children to develop a sense of who they are and to value the thoughts and feelings of others. All of the activities we design will help children to make subtle changes in their emotional wellbeing by developing self-confidence when experimenting with skill and challenges.
Our playgrounds make it is easier for children to create social connections through free play, teaching them how to interact and share with each other. However, we also offer opportunities for solitary play. Providing solitary play will give children time to think, explore and create.
A playground does not need to contain everything. Different playgrounds have different purposes depending on a number of factors, such as the target age group and the type and style of other playgrounds nearby.
WHY PARK SUPPLIES & PLAYGROUNDS?
Our team of friendly experts deliver a comprehensive service to make your playground goals a reality.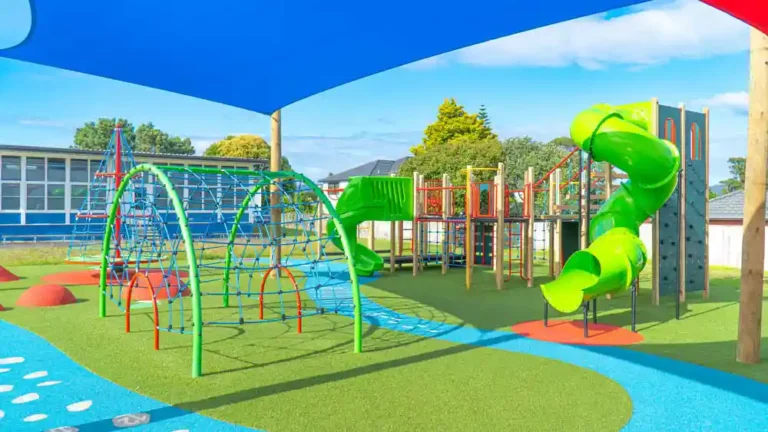 Simply contact us to start planning your next project, or if you prefer browse our products online and create your own enquiry cart!